Alveolitis (parodontitis)
Alveolitis (parodontitis) is a widespread disease, as more than 70 per cent of the Hungarian population is affected. It is an insidious disease as it develops without pain and patients visit our clinics in Budapest only when their teeth are already loose.
Unfortunately in the late stage of the disease teeth cannot be saved and the changes in the parodontium structure can make implantation difficult.
Gingivitis forms the initial stage of alveolitis (parodontitis). At this stage the disease is reversible and can be treated. If the gum is inflamed, patients can experience bleeding when brushing their teeth. As a result, they are afraid to clean thoroughly the area affected, so inflammation spreads in depth to destroy the bone around the teeth – finally the tooth is loosened.
Recognizing alveolitis (parodontitis)
Under ideal circumstances patients would be able to recognize the symptoms of alveolitis, however, a half-yearly check at the dentist would be satisfactory in order to prevent the onset of this disease.
Symptoms of alveolitis (parodontitis)
Alveolitis begins with gingivitis – gums are red and bleeding. Healthy gums do not bleed when brushing teeth.
Unpleasant breath can also be a symptom of alveolitis – better visit the dentist as soon as possible.
In the later stages of alveolitis teeth become loose. X-rays can easily indicate the condition of the bone around the tooth so that the extent of alveolitis can be determined.
The disease, as a chronic state, can cause arthritis, loss of hair, dermatological problems and other focal diseases.
The causes of alveolitis (parodontitis)
A number of factors can cause the development of alveolitis. In most cases several factors together are contributing to the appearance of this change.
One of the most frequent causes is unsatisfactory oral hygienie. As a result, plaque appears resulting in calculus where bacteria can develop in excess. Then first the gum is inflamed, then the deeper layers are also affected.
Alveolitis can also develop as a result of genetic causes, as even with satisfactory oral hygienie and standard treatment bone destruction can progress.
The side effects of various medicines can be also responsible for this disease.
Diabetes and smoking as well as lifestyle under stress can also make patients susceptible to this disease.
However, it can be stated that proper tooth cleaning can slow down or stop the process of alveolitis.
Successful treatment of alveolitis (parodontitis) in our dental clinics in Budapest
The first step is to get the patients to apply proper oral hygienie and to build this into their everday routine. This circumstance will ensure the succesful treatment of parodontitis.
The treatment process consists of:
regular calculus removal, professional oral hygienie treatment;
elimination of local health problems; and
cleaning the already inflammed areas.
In the treatment of parodontitis the most important task is to remove calculus to avoid bacteria invading the parodontium.
Before treatment is applied, the original cause must be stated. When the causes for alveolitis are eliminated and proper oral hygienie is used, then the process of regeneration and healing begins.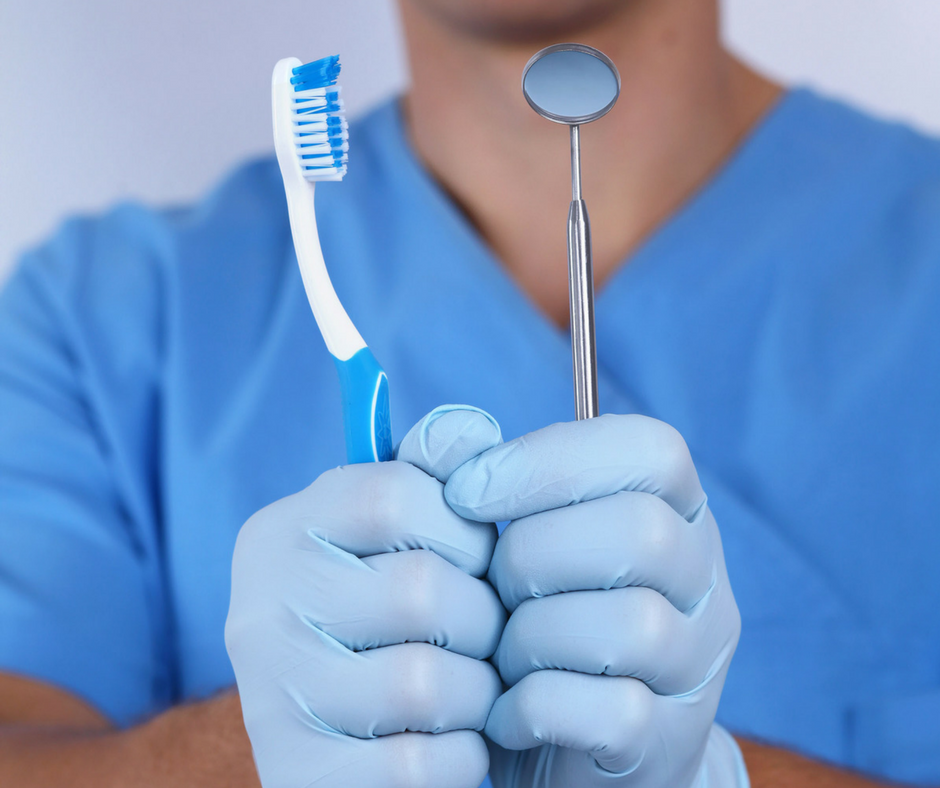 How to prevent alveolitis (parodontitis)?
The best method is to avoid the onset of the disease with proper oral hygienie and a satisfactory tooth cleaning technique so that alveolitis occurs very seldom.
However, it can occur even in this case due to genetical reasons. The process can be slowed down if a proper tooth cleaning is used regularly and with a sastisfactory technique.
The right lifestyle is very important in the prevention of parodontitis. Proper dietary habits, consumption of sufficient quantity of vitamins and mineral substance as well as abstaining from smoking are also of vital importance.
Regular dental checks are also essential so that any problems in the parodontium can be treated without delay.
As the most frequent cause of alveolitis is the formation of calculus, every 3 to 6 months tartar removal is required for prevention. (service/ultrasonic tartar removal)
I do not understand why my classmates are scared of the dentist. I think dr. Varajti is cool, I often do not even wish to leave the chair in his clinic. His fish are also very...
During the oral hygiene advice sessions I have often heard "if you had teeth like this, then…" but I have never thought that the type of one's teeth is very decisive for using the right method...
Dr. Varajti is friendly, patient and explains everything in a way which is understandable for the patients. I was also impressed by the modern equipment of the clinic where any examination could be carried out locally. During...
I liked dr. Varajti at first sight. He radiated calmness and self-confidence which was contagious. In the past I dreaded to sit in the dentist's chair in advance so I postponed every visit until the problem...
At last a place where all dental services are offered at the same location, so no more queueing. After the treatment I could return to London as soon as next afternoon. To be honest, I did...
I chose and visited dr. Varajtai one year ago as I have learned that the first consultation extends to a free full- scale examination, oral cavity screening for cancer, oral hygiene advice and the drafting of...
I have been postponing for years to have my wisdom tooth extracted as I was afraid of the operation. It will pass, next year, it really does not hurt so much – I kept on saying...
A few days ago I visited ArtDent clinic. I was in urgent need of finding a dental clinic quickly and I asked my acquaintances who recommended it as a sure place. Considering the situation, it was...
I have been thinking for a long time about having an implant and as a number of my acquaintances had unfavourable experiences with it, I kept putting it off. Later I have meet dr. Varajti in...
The first step to a healthy and an aesthetical smile
Send us your complete finding, dental x-ray and write us the exact problem you're experiencing as detailed as possible in order to speed up the diagnosis. After receiveing your e-mail we provide you a free dental quote of the possible treatments. Of course, the information you submit is treated with the greatest discretion. We will review the submitted material , and after a free online consultation  we prepare a preliminary treatment plan for you according to your x-ray.