When Do You Need Orthodontics, When is it Necessary?
It is recommended to start the processes of preventive orthodontic treatment on time, but it is important to know that it is never too late to start the treatment. It is always worth spending time on orthodontics, because straight, well aligned teeth is a determining element both of our face and personality too.
The causes of Crooked, Irregular and malpositioned teeth can be countless, most often related to genetics, due to anatomical factors, causes and other mechanical effects (eg.: childhood thumb & finger-sucking).
It is important that orthodontics also endores, contributes to the dental health ( health of teeth) beside aesthetic effect of course, since teeth can be more easily cleaned, thus preventing tooth decay and various diseases of the periodontal apparatus (eg.: paradontitis). The bite becomes anatomically proper, affecting the functioning of the digestive organs, thus improving the quality of life.
It is worth & recommended to visit a specialist if:
teeth are not even, straight (malpositioned)

in case of crooked, extruding, crowded teeth , so they cover each other or stand out, protrudes from the plane,

bad bite, the first teeth don't bite properply in occlusion (when biting)

with the growth of wisdom teeth, the teeth are extruded, crooked.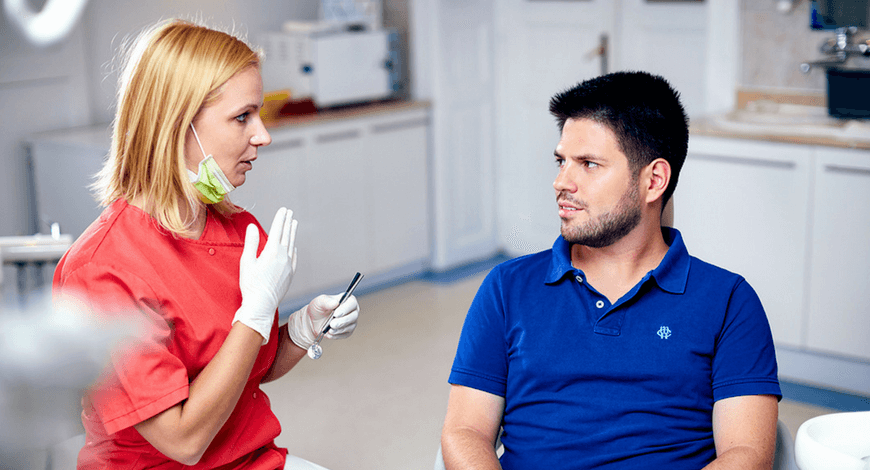 Is there an age limit for orthodontics?
Thanks to advanced technology approaches and solutions, orthodontics are nowadays not only available for children. In adulthood, you don't have to give up the idea of staright, aligned teeth if you didn't have the chance to do so in childhood. In case of orthodontic treatment in adulthood , the jaw and teeth (dentatura) have already developed completely, for this reason other devices are needed. There are many options to choose from, depending on whether you want to wear fixed orthodontic apparat (non-detachable , applied during the time of treatment) or only at night, respectively how discreet the appearance of the device is.
Thanks to the use of modern orthodontic tools and methods in our clinic, and as a result of accurate design, we can achieve a perfect aesthetic experience. Your speech will not only be clearer and more understandable, but the quality of your life will also improve. Aligned, straight set of teeth will also be easier to clean, so you can avoid tooth decay.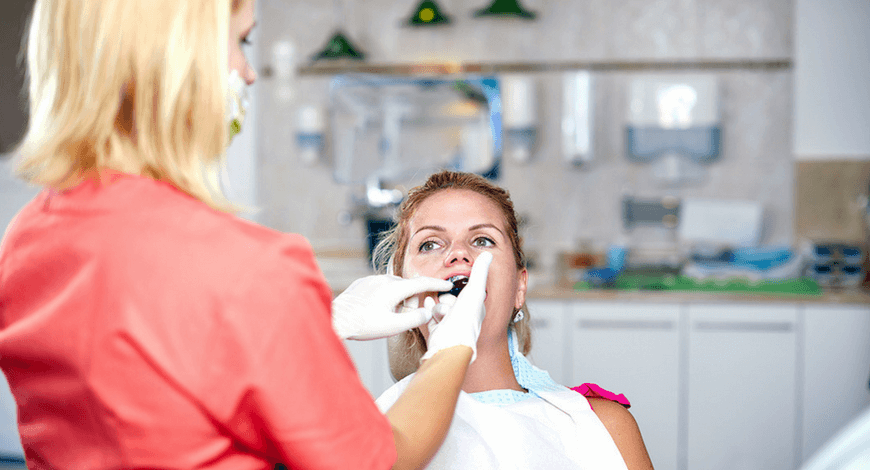 What results can you expect after orthodontics?
Thanks to orthodontics, there will be no more crowded and crooked teeth and also the front teeth will be aligned to their right place. For children, the space for not yet erupted teeth can be reserved, sustained, which makes it unnecessary to use the orthodontic treatment again after the eruption of wisdom teeth.
With straight, aligned teeth, speaking and eating are easier as the bite becomes appropriate. You can keep your organized teeth perfectly clean, so you can avoid tooth decay and tooth loss. Thanks to the harmonious face profile, you will be more confident not to mention your surrounding will also immediately sense.
Do you need tooth extraction before orthodontics?
Many fear that one or two teeth are going to be extracted before orthodontics. It may be that in many dental clinics would rather pull out the teeth (because it is simpler), but we will do our best to avoid having to extract any of the teeth. The modern orthodontic devices used in our clinic and with the help of the so-called Damon technology, we can solve almost any crowdedness without the need of any tooth extraction.
Due to softer forces, the muscles of the lips holds the front teeth and the dental arch extends laterally. Thus, there is room for the crowded teeth in the dentatura without tooth extraction and bad bite and any disalignment of the teeth can be easily corrected. However, it is important to note that there are situations where it is not possible to have enough space for the arrangement of the teeth and extraction is indeed necessary, but this happens only in a few cases.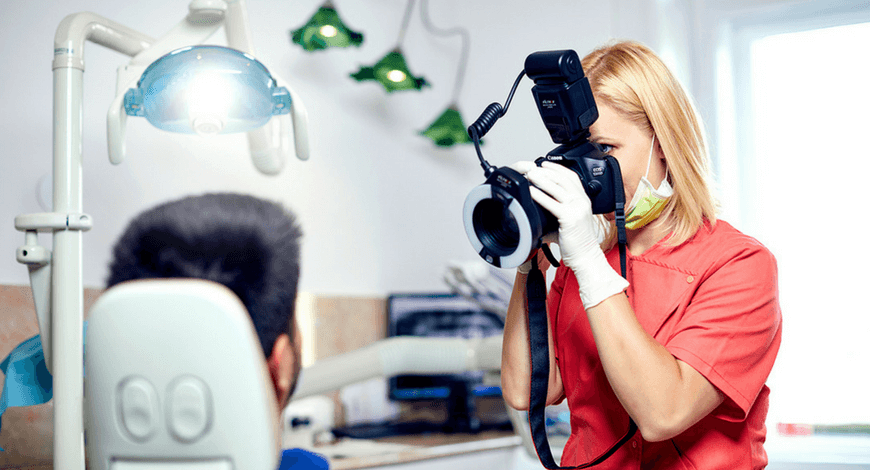 How is orthodontics done in our dental office in Budapest?
Step 1: Consultation and fully Comprehensive Oral Screening
During the first consultation, we carry out a complete health check and oral screening test to assess the general condition of your teeth. After the examination, we will give you detailed information about the options, the expected duration of treatment, the types of treatment that may be available, and answer all your questions. We then create an individual, customized  written treatment plan that allows you to plan your costs in advance.
Step 2: Personalized aesthetic and functional design
Once the decision is made, we will carry out the necessary examinations in order to start the orthodontic treatment, which will be possible even immediately after the consultation. The digital full mouth panoramic X-ray is made in our office in a dedicated room, so the X-ray is available for us in just a few minutes.
After only 5 minutes of X-ray analysis, we take an impression of your teeth that is completely painless of course, and with the purpose to plan the treatment, we make photo documentation as well. In addition, we also make a full X-ray recording. When planning your orthodontic treatment, We will also consider your needs, habits, age characteristics, and financial resources.
Next time we will introduce you to the aesthetic and functional plan. We also provide the full documentation via email. Thanks to the precise planning,  the treatment time is reduced and the braces will be worn naturally so you can easily fit them into your everyday life. You will also know how often you have to come to  adjustment and control.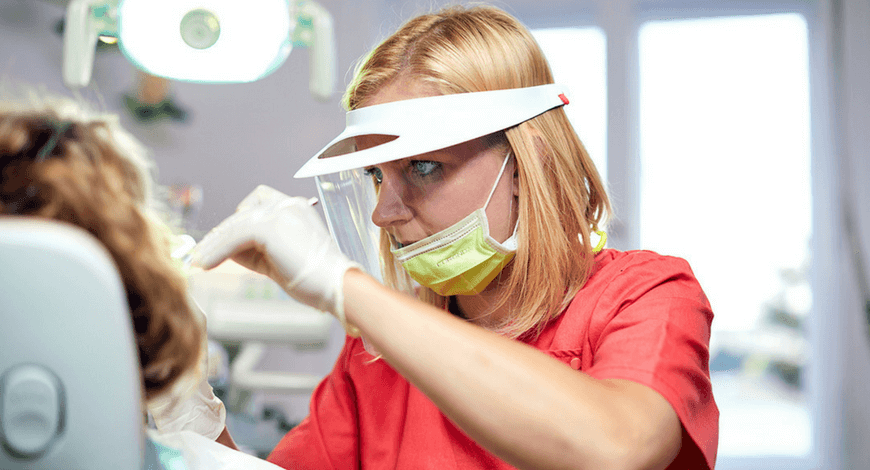 Step 3: Attachment of the braces
Application of the dental braces happens at a pre-agreed time, according to your schedule, takes only 20 minutes, and it is completely painless. Thanks to the thorough planning and construction, the braces are comfortable to wear, as well as aesthetic, anatomically and medically-professional, long lasting, reliable, impeccable end result.
After inserting the braces, we will show you how to use and clean the device. We also send you useful video content related to dental care, which you can watch anywhere, anytime. If you have any further questions, we will be available to you personally and on phone.
Step 4: Control, orthodontic adjustment
The orthodontic device must be adjusted from time to time in order to have the right forces in the proper direction to effectively operate. Depending on the device, control and adjustment is required every 1-2 months. The times are always fixed in advance and adjusted to your schedule.
Dental care during orthodontic treatment
Some people believe that orthodontic makes it difficult, almost impossible to clean teeth, so they want to choose a removable device. However, this is a misbelief. For fixed devices, it is important to use a special toothbrush specifically designed for this purpose.
In addition, we recommend using a interdental brush and dental floss that completes oral care. Particular attention should be paid to oral care during orthodontic treatment, since there is a risk of gingivitis, after which in some cases the almost complete process of orthodontic treatment should restart from all over the beginning.
The first step to a healthy and an aesthetical smile
Send us your complete finding, dental x-ray and write us the exact problem you're experiencing as detailed as possible in order to speed up the diagnosis. After receiveing your e-mail we provide you a free dental quote of the possible treatments. Of course, the information you submit is treated with the greatest discretion. We will review the submitted material , and after a free online consultation  we prepare a preliminary treatment plan for you according to your x-ray.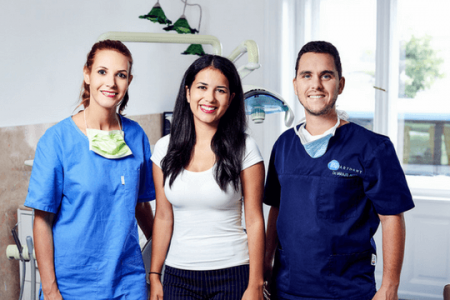 1027 Budapest, Bem rakpart 50.