Implantational dental prosthesis; one missing tooth
Before the advent of implantology the teeth neighbouring the empty place were rubbed and a bridge was planted to replace the missing tooth. It means that the process required the rubbing of two healthy teeth replacing one or two missing teeth.
Today it is possible to install an implant into the place of the missing tooth without rubbing healthy teeth and to restore the genuine form of the mouth. We build a metal-ceramic crown or an aesthetical zircon-ceramic crown on the installed titanium tooth root.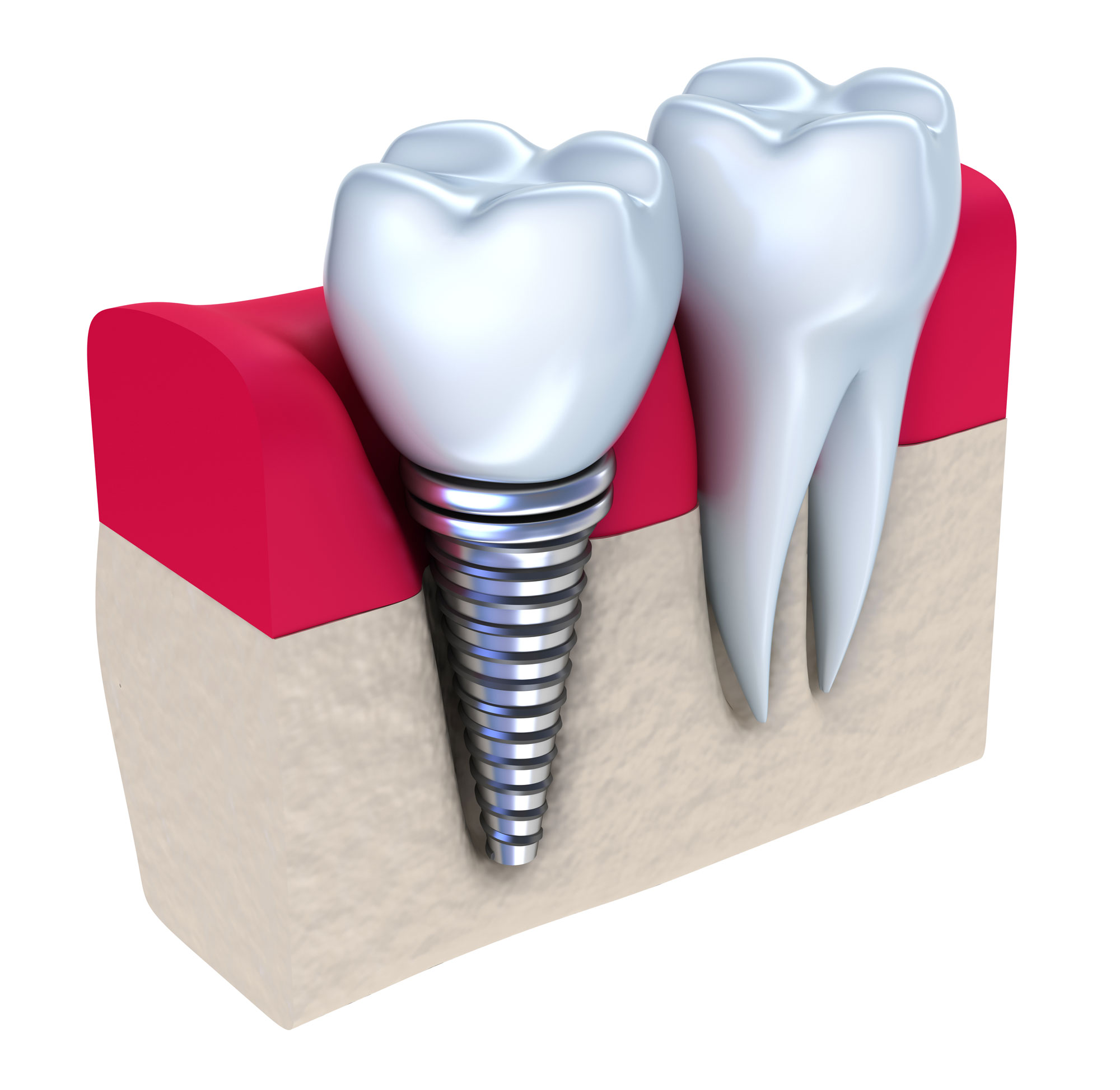 Tooth implantation in the case of missing posterior teeth
Before the general use of the implantology it had been unpractical to replace a missing posterior tooth with a fix solution. These problem were solved with the help of a removable prosthesis.
Today we already have the means to correct the absence of the tooth with implants. An artificial titanium tooth root is built in the place of the missing tooth functioning like pillars and holds fast the implanted metal-ceramic crown or an aesthetical zircon-ceramic tooth bridge on the installed titanium tooth root.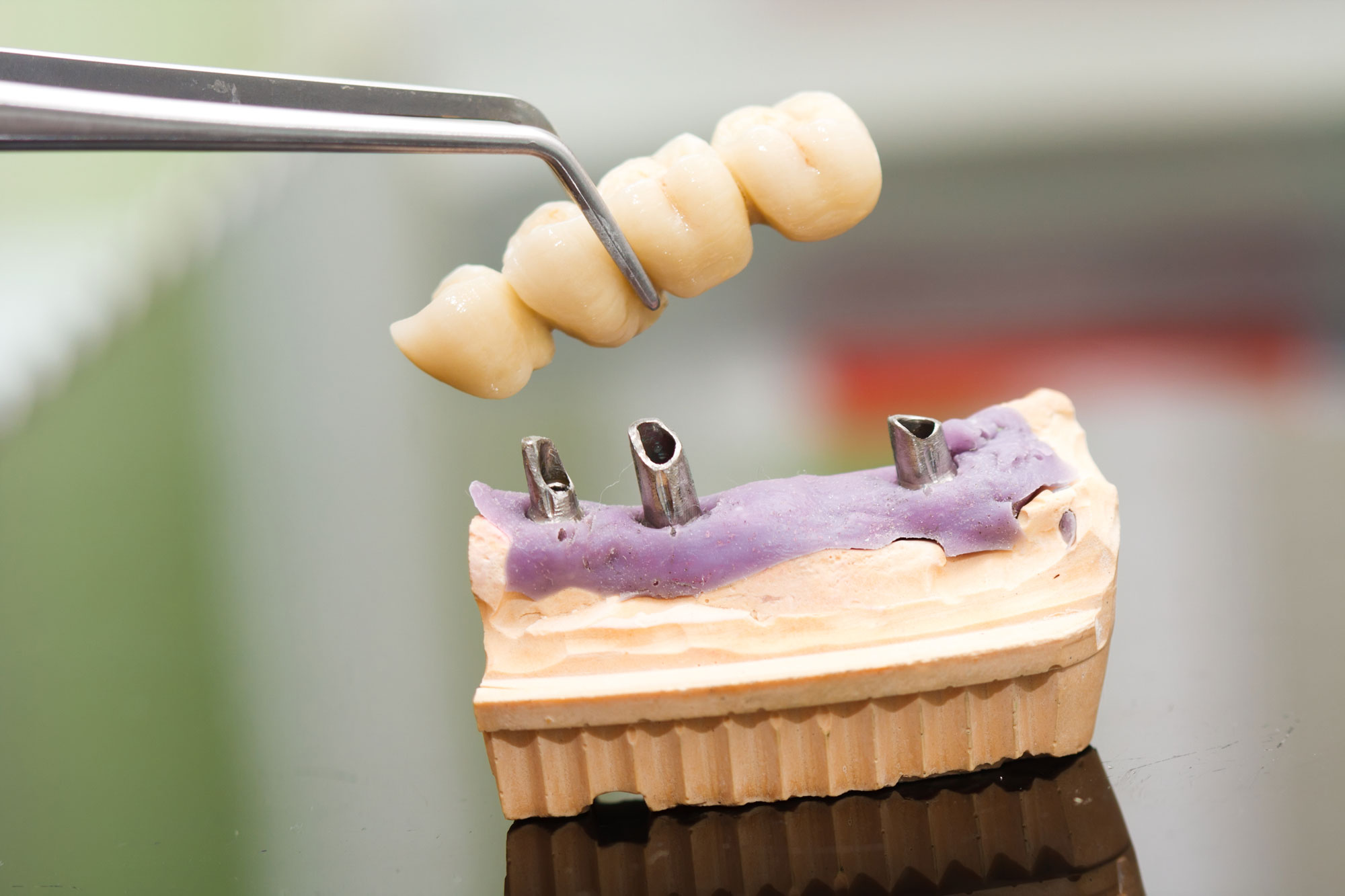 Tooth implantation in a totally toothless mouth
Years ago the dentist had to produce a removable dental prosthesis as the only solution in the case of a totally toothless mouth meaning a lot of problems for the patients because they had to learn using the new aid and to how to masticate the food or how to to speak.
Today it is not a problem any longer to restore a totally toothless mouth with the help of implants. In this case there are more solutions at hand; the dental patient will choose an objective based on his oral anatomy, personal taste and claims.
Removable implant set of teeth in a totally toothless mouth
A removable dental prosthesis is to be fastened to the jaw bone with 2 – 4 implants. These implants mean a safe and secure feeling for the patient while eating or speak, since the dental prosthesis will not move away from its place. The patient has to take out prosthesis only when cleaning is due. This solution brings an easier and more efficient and better way of life for the patients.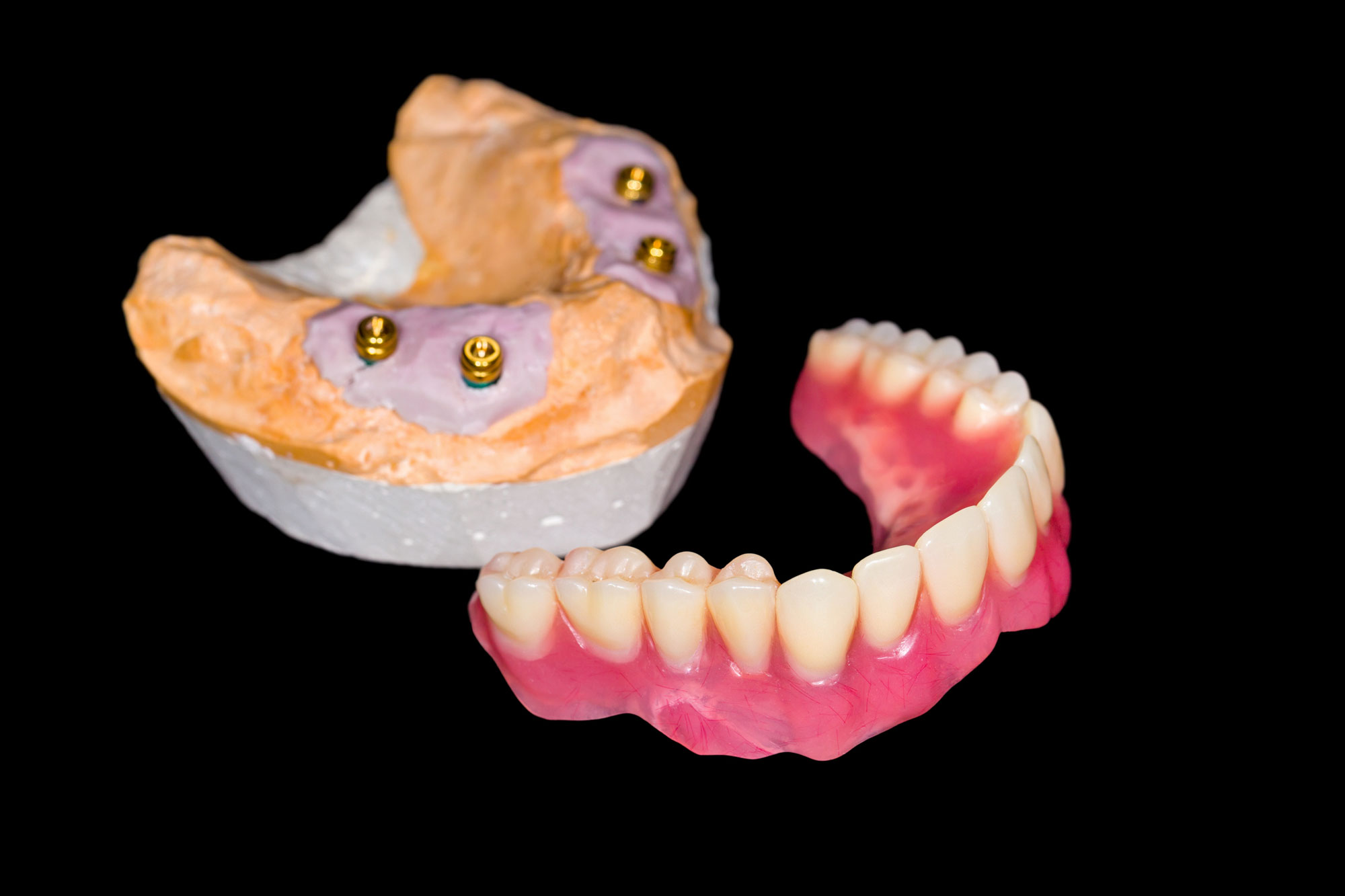 Fix implant set of teeth in a totally toothless mouth
A removable dental prosthesis in a totally toothless mouth may feel as a strange object and means a hardly accepted nuisance. A removable dental prosthesis may change the social behaviour, eating and speaking mode and fashion.
Today there are wazs of build in various and sufficient number of fixed implants to produce an ideal and natural looking prosthesis which serves like the genuine teeth.
If a patient's problem lies in the total lack of teeth but he does not want to masticate with a removable denture, then it is possible to make a fix tooth bridge. In this case 6 – 8 teeth shall be implanted and these serve as a sound and stable base for the circular / circumferential bridge.
The up-to- date technology makes it possible that the bridges fixed on the implants displays an absolut resemblance to the genuine teeth in their function and aesthetics.
I do not understand why my classmates are scared of the dentist. I think dr. Varajti is cool, I often do not even wish to leave the chair in his clinic. His fish are also very...
During the oral hygiene advice sessions I have often heard "if you had teeth like this, then…" but I have never thought that the type of one's teeth is very decisive for using the right method...
Dr. Varajti is friendly, patient and explains everything in a way which is understandable for the patients. I was also impressed by the modern equipment of the clinic where any examination could be carried out locally. During...
I liked dr. Varajti at first sight. He radiated calmness and self-confidence which was contagious. In the past I dreaded to sit in the dentist's chair in advance so I postponed every visit until the problem...
At last a place where all dental services are offered at the same location, so no more queueing. After the treatment I could return to London as soon as next afternoon. To be honest, I did...
I chose and visited dr. Varajtai one year ago as I have learned that the first consultation extends to a free full- scale examination, oral cavity screening for cancer, oral hygiene advice and the drafting of...
I have been postponing for years to have my wisdom tooth extracted as I was afraid of the operation. It will pass, next year, it really does not hurt so much – I kept on saying...
A few days ago I visited ArtDent clinic. I was in urgent need of finding a dental clinic quickly and I asked my acquaintances who recommended it as a sure place. Considering the situation, it was...
I have been thinking for a long time about having an implant and as a number of my acquaintances had unfavourable experiences with it, I kept putting it off. Later I have meet dr. Varajti in...
The first step to a healthy and an aesthetical smile
Send us your complete finding, dental x-ray and write us the exact problem you're experiencing as detailed as possible in order to speed up the diagnosis. After receiveing your e-mail we provide you a free dental quote of the possible treatments. Of course, the information you submit is treated with the greatest discretion. We will review the submitted material , and after a free online consultation  we prepare a preliminary treatment plan for you according to your x-ray.