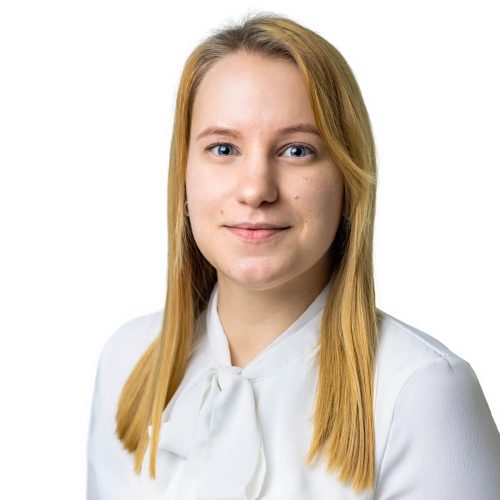 Kitti Sajtos
Dental Assistant
I graduated from the János Bókay multi-purpose vocational training institution of the Semmelweis University in May 2022. I have always liked to help others, but for a long time I did not know in what way I could do this in a really useful way. In this profession, however, I can give myself completely and honestly, I can help others with complete devotion.
When I was a child, I was very afraid of the dentist, so I consider it an important goal for our patients to feel safe with us. I strive to create the most relaxed conditions during the treatments, in addition to establishing a professional but direct relationship: our patients can ask any time, with confidence, if I can help them with anything.
I consider it extremely important to create trust and a familiar atmosphere with our patients; my goal is for everyone to feel this immediately when they come to Artdent.